News
The Magnolia School District has been approved for Alternative Methods of Instruction (AMI) days. AMI days will be used when the school or district is closed due to...
In response to COVID-19 public health emergency, a benefit program called Pandemic EBT (P-EBT) has been developed for States to implement in assisting families that...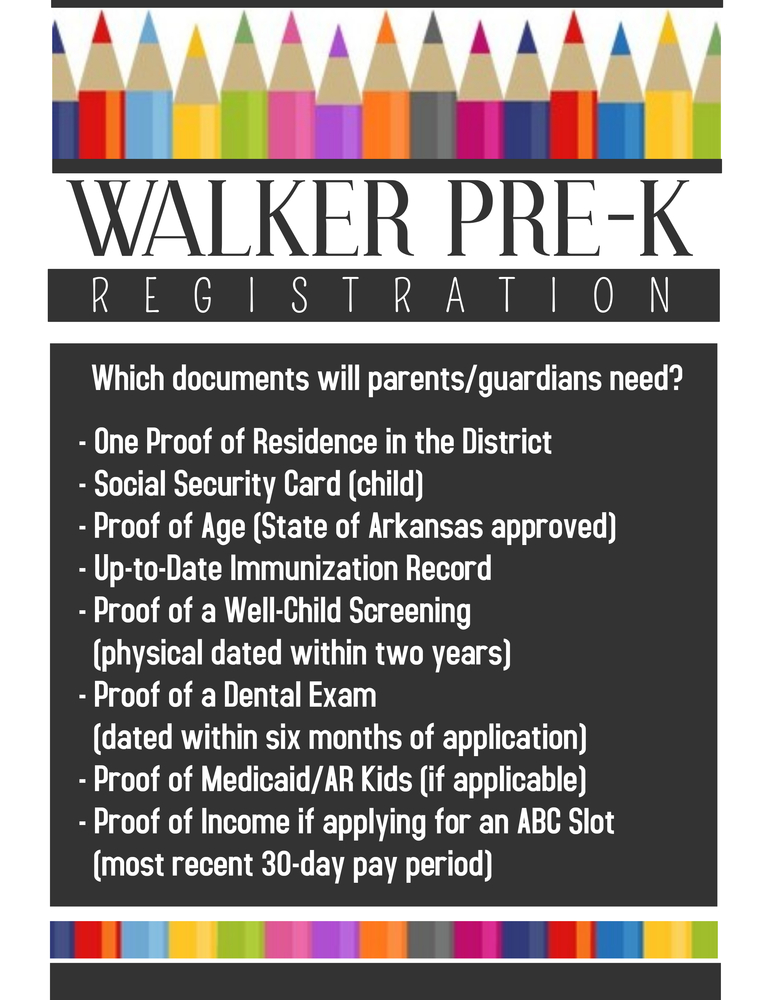 These items will be needed for Walker Pre-Kindergarten Center registration.
SEE ALL NEWS