News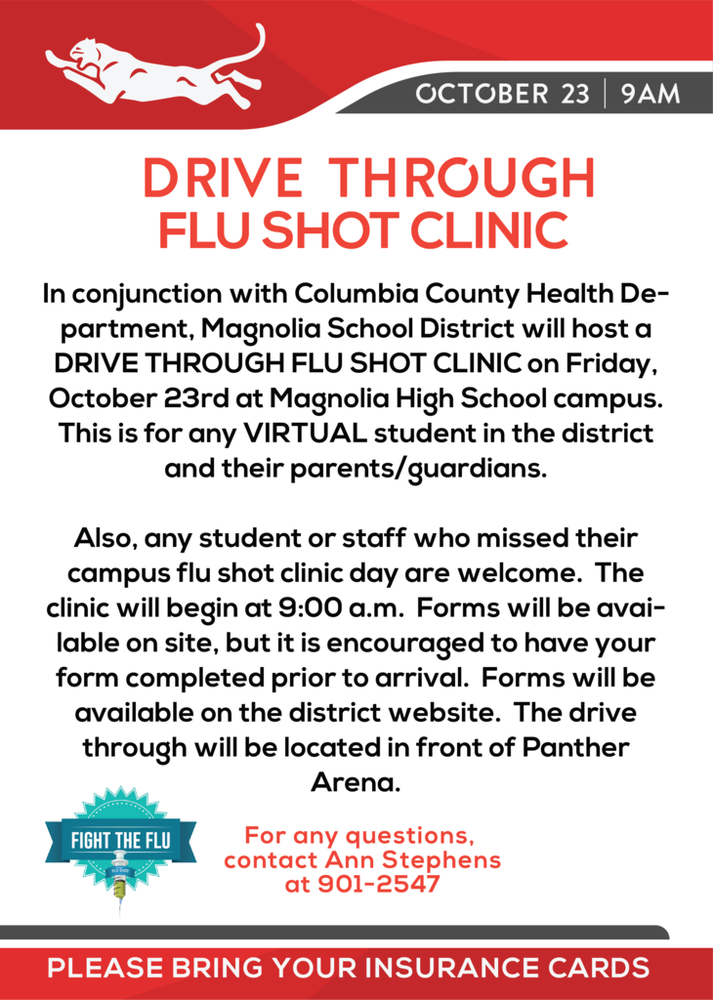 Drive Through Flu Shot ClinicIn conjunction with Columbia County Health Department, Magnolia School District will host a DRIVE THROUGH FLU SHOT CLINIC on Friday, October...

Due to the Governor's mandate that changes the start of school to August 24, an updated Magnolia School District 2020-21 School Calendar is now available. Please click the...
SEE ALL NEWS
LIVE FEED

Central Elementary School
1 day ago
Mrs. Loper and Mrs. Allhands recently treated these students to lunch outside. They were rewarded because their parents commented on the helping parents work with their children video. Their next video will be posted soon!
view image

Magnolia School District
4 days ago
From our great friends at Southern Arkansas University:
Good Afternoon!
As we near Halloween, we know that it is important to retain some bit of normalcy in a year that has challenged every bit of normal. We know that some have reservations about Trick or Treating and others want to make every occasion extra special because of all that has been lost this year. Either way, the Southern Arkansas University Athletic Department and the Student-Athlete Advisory Committee has you covered! All proceeds from this event, will be donated to Magnolia Specialized Services!
BOO MY YARD!
We will bring Halloween, and Trick or Treating, to you!
We are offering several different options, along with delivery within a 15 mile radius of SAU.
The last day to sign up is October 27, 2020
Please visit https://web.saumag.edu/boo/, or contact Sage Woodham (nswoodham@saumag.edu), for more information!
Happy Halloween!
view image

Central Elementary School
4 days ago
Central's Faculty Focus!!!
view image

Scott Nipper
5 days ago
Flu Shot Clinic consent forms are still being accepted for students at Eastside Elementary School, Central Elementary School, and Magnolia High School. Completed forms should be returned to the student's school by the day before their scheduled clinic date.
East Side Elementary: October 20
Central Elementary: October 21
Magnolia High School: October 22

Central Elementary School
6 days ago
Central Flu Clinic for On-Site Students Only
view image
SEE ALL POSTS