Upcoming Dates for Walker Pre-Kindergarten Center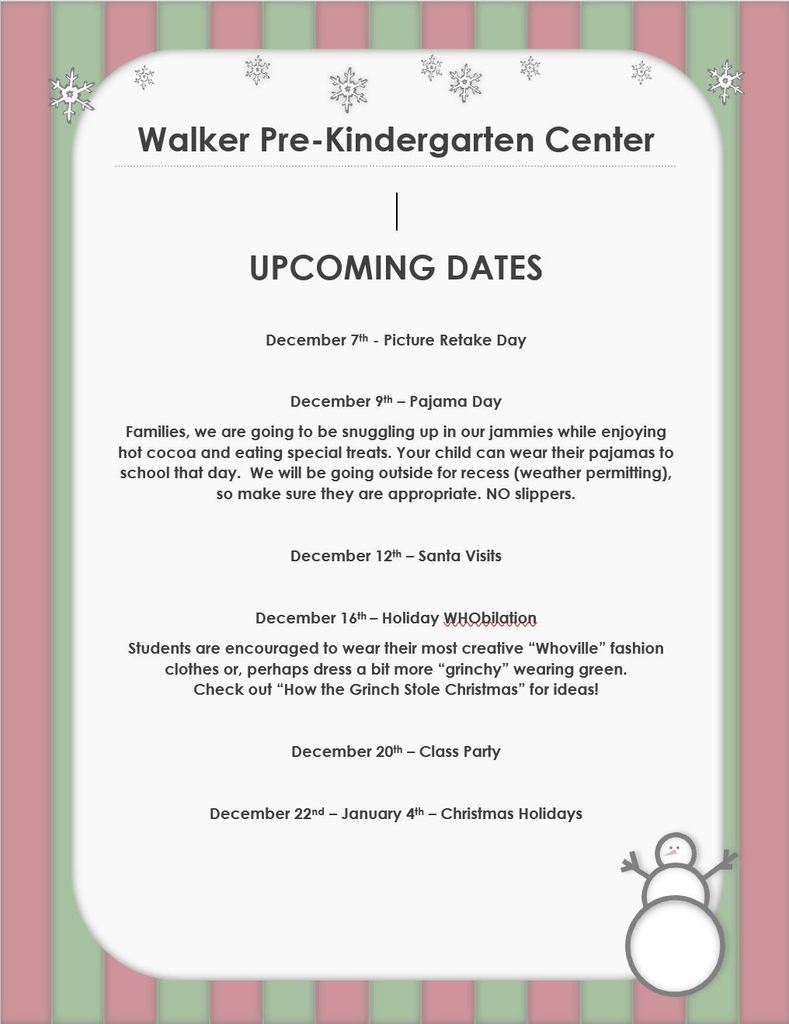 The Magnolia School District is experiencing internet connection issues. This is also affecting our phone service. Currently the phone system is down at all campuses. We are working on the problem and apologize for any inconvenience. Updates will be sent out as we learn more about the problem.

Thank you to the Arkansas Workforce Center of Magnolia for the resources donated for Walker Pre-K families. Pictured are Tamara Bowers: Local Office Manager Tavon Lowe: Workforce Specialist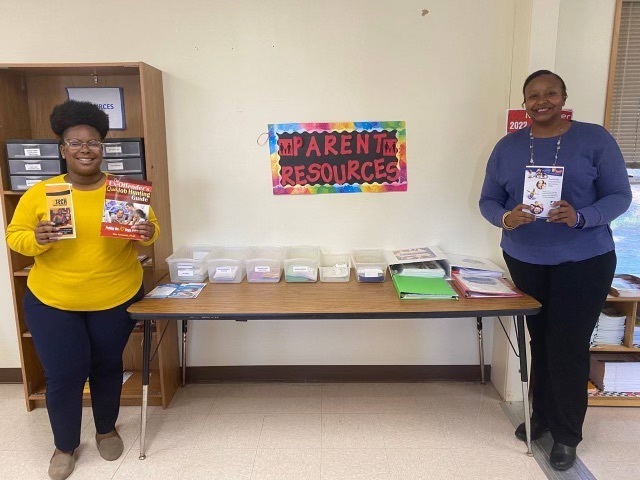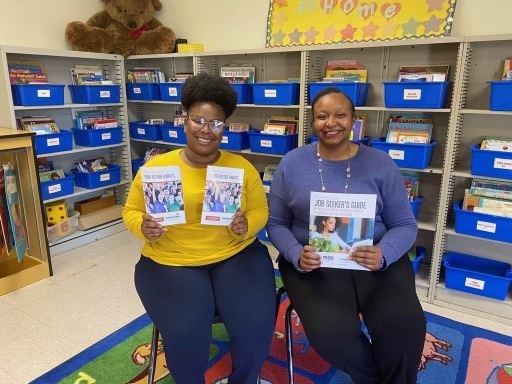 National Hunger and Homelessness Awareness Week November 12-20 Click Here For More Information:
https://hhweek.org/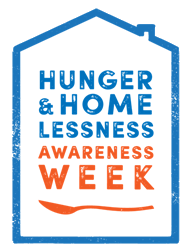 This is a reminder of upcoming Parent-Teacher Conferences.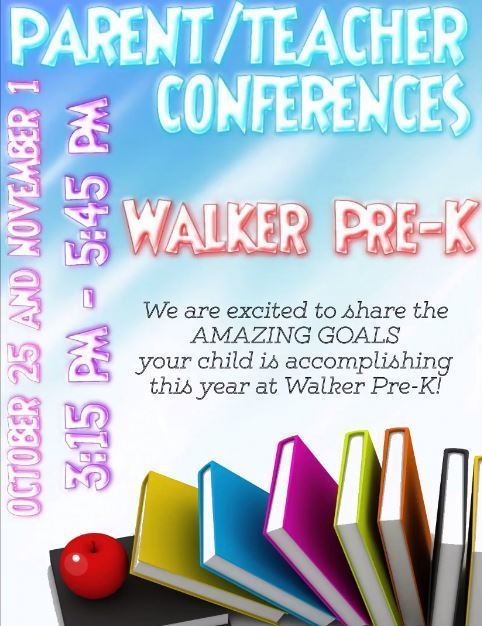 Red Ribbon Week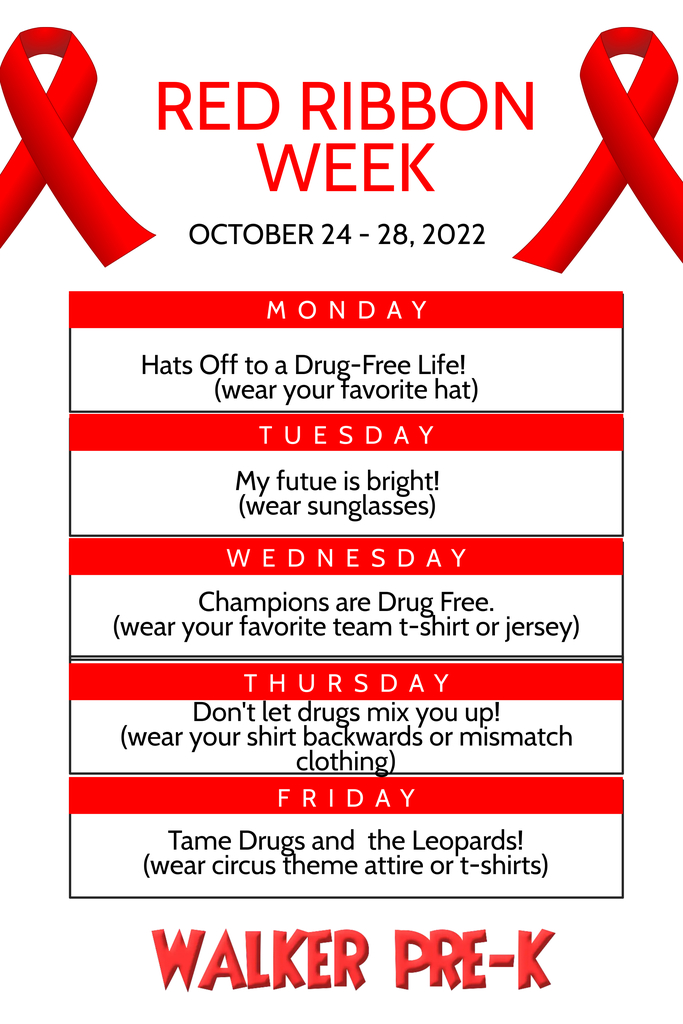 MAGNOLIA CELEBRATES NATIONAL PRINCIPAL APPRECIATION MONTH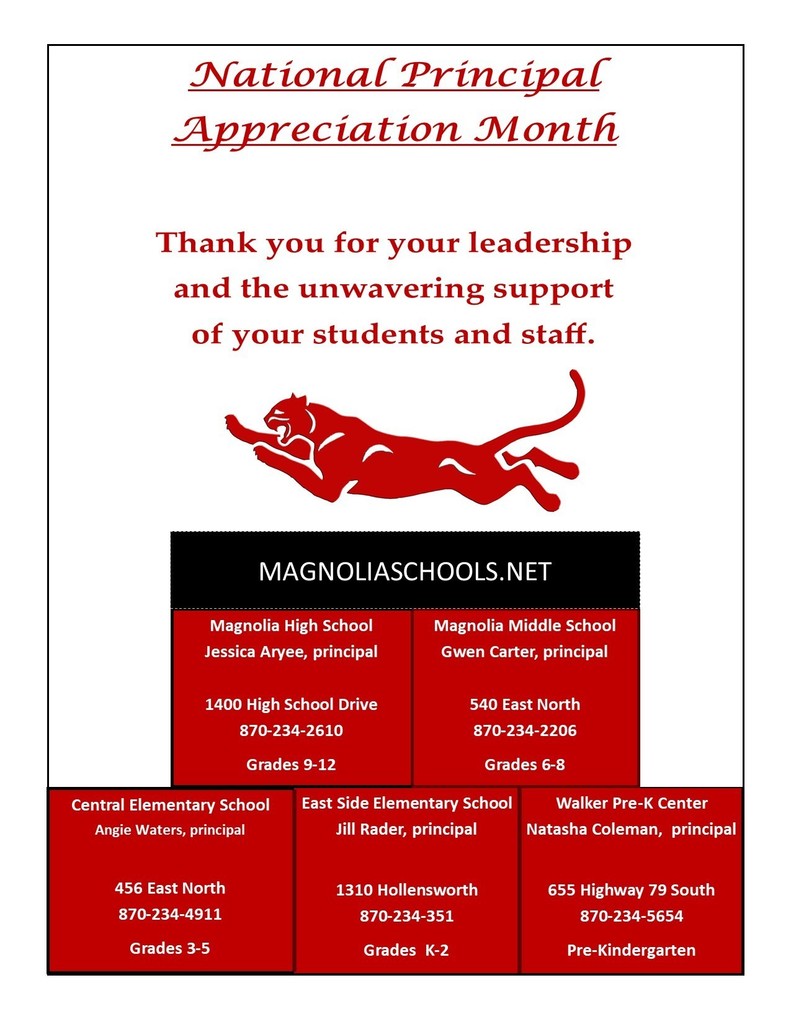 Reminder: There is no school on Monday, Oct. 10th. Teachers will be participating in professional development.

MAGNOLIA WELCOMES NEW TEACHERS AND STAFF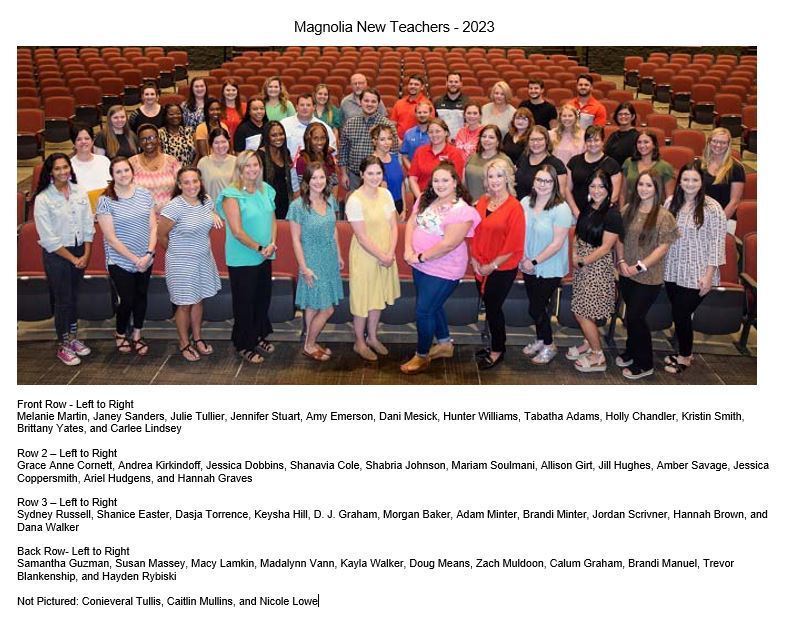 Attention Parents Covid Waivers for free lunch meals have expired. Click here for information about the New Meal Applications and a chance to win a $100 gas card.
https://5il.co/1fn5c

Central Arkansas Development Council USDA Commodities Distribution Click here for information:
https://5il.co/1fcih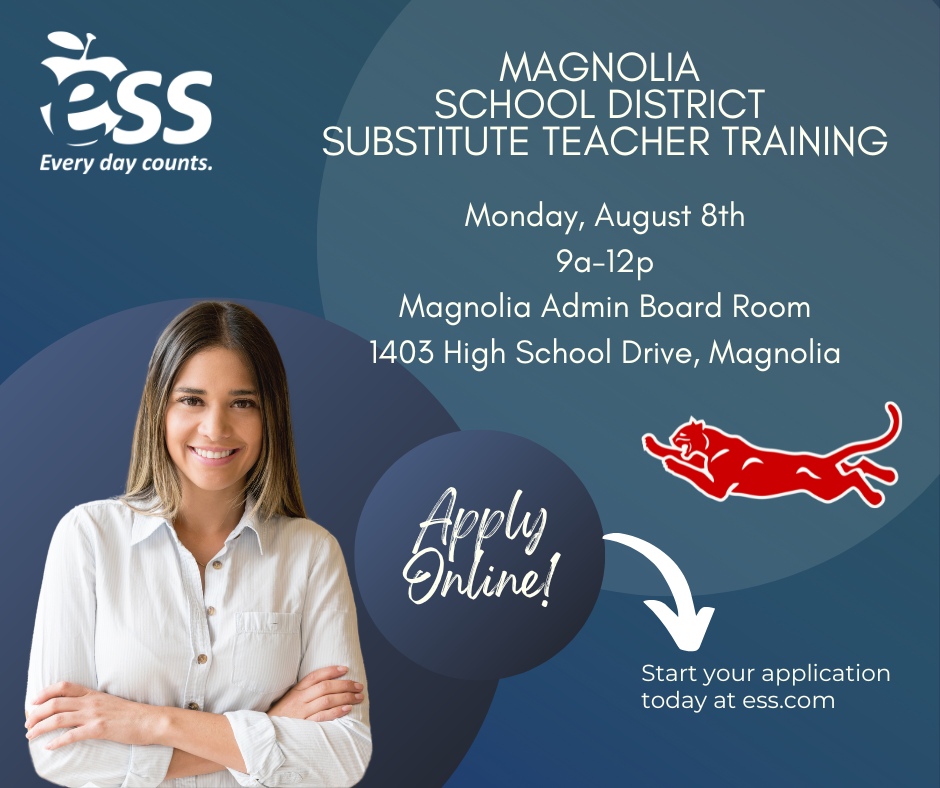 Sarah Story --- Arkansas Teacher of the Year Regional Finalist Congratulations to Sarah Story on being selected as one of the thirteen regional finalists for the 2023 Arkansas Teacher of the Year! Sarah currently is a special education teacher at East Side Elementary School and represents Magnolia as the District Teacher of the Year. The regional finalists will be recognized at a special event held Thursday, August 4, 2022, in the Governor's Mansion, 1800 Center St., Little Rock. During the ceremony, four regional finalists will be announced as the state semifinalists.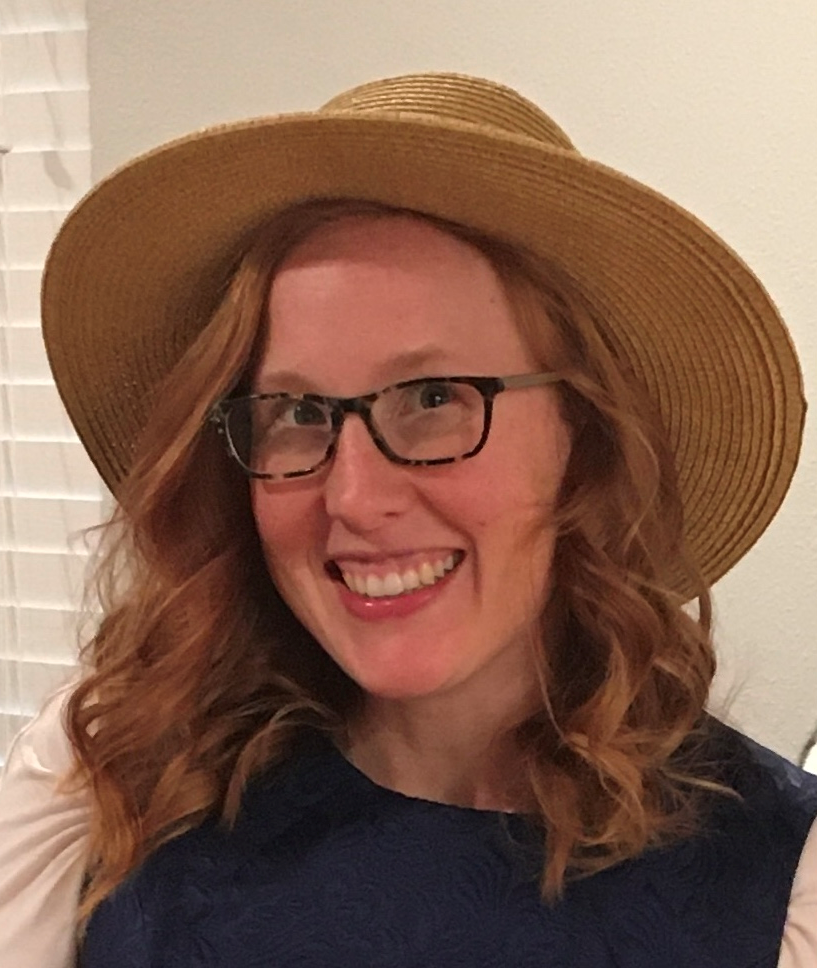 It is time for our BIG announcement!!! To raise funds for the East Side Panther Pantry, we will be hosting the first of its kind...….All Sports Camp! Thursday, August 4, 2022 9am-12pm Kindergarten-6th Grade Our All Sports Camp is designed to introduce young athletes to a variety of sports in one setting. Participants will rotate through sports stations with the MHS Coaching Staff and Athletes. Boys will rotate through Football, Baseball, Basketball, and Tennis! Girls will rotate through Volleyball, Softball, Basketball, and Cheer/Dance. The camp will end with a fun water event for all boys and girls! Because of our generous sponsors (WALLER WEALTH MANAGEMENT, FARMERS BANK & TRUST, PEOPLES BANK), all money collected from registrations will go to buy food for the Panther Pantry! SIGN UP DAY OF AT CHECK-IN or ONLINE at this link! You also have the option to sponsor a student! You can do that online!
https://all-sports-camp-copy.cheddarup.com
Contact: Whitteni Lindsey -
Whitteni.lindsey@magnoliaschools.net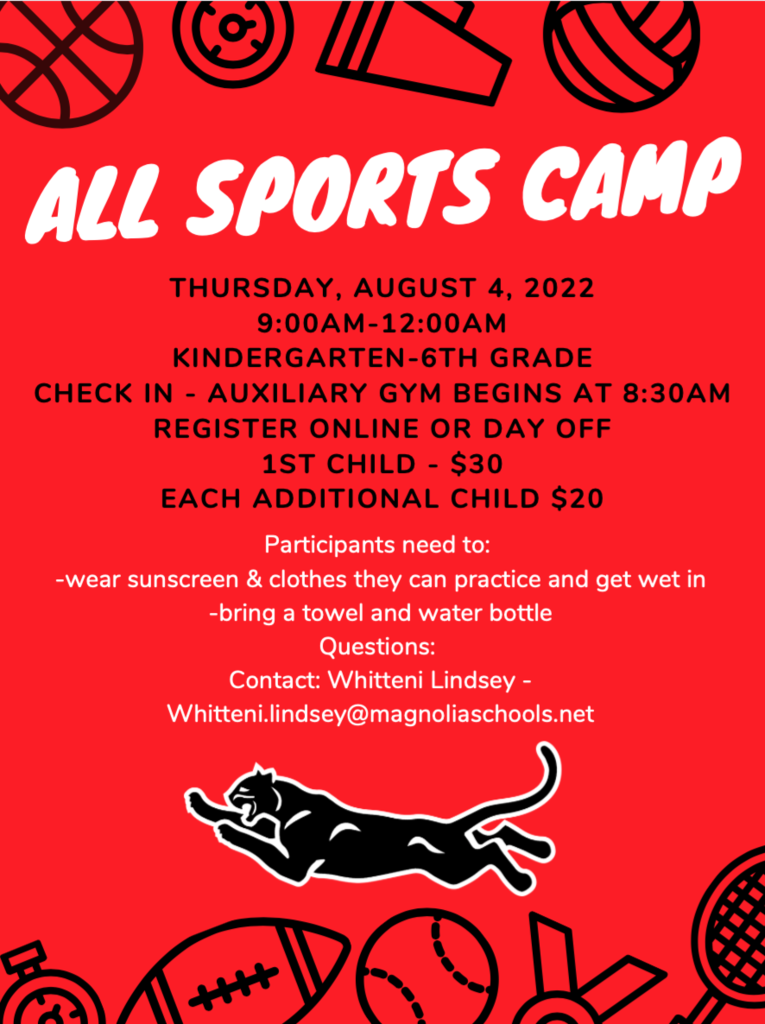 The Magnolia School District releases National School Lunch Program Meal Guidelines Click Here to Learn More:
https://5il.co/1ec6y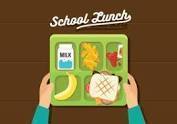 MAGNOLIA SCHOOL DISTRICT 2022-23 SCHOOL CALENDAR AND EVENTS Click here to view the calendar:
https://5il.co/1dh6c

JESSICA ARYEE ACCEPTS POSITION AS NEW MHS PRINCIPAL Magnolia School District Superintendent, John Ward, announced on Monday that Jessica Aryee has accepted the position as the new high school principal at Magnolia. Mrs. Aryee has a clear vision for leadership, focus on academic improvement, and behavioral expectations for the high school. The District looks forward to seeing the high school grow into a cohesive group working together to provide our students with the rigorous academic background needed to be successful beyond graduation. Jessica Aryee has served as the assistant principal at Magnolia High School for the past six years. She is an El Dorado native who graduated from El Dorado High School in 1994. She attended the University of Arkansas in Little Rock where she received a BSE Degree in Elementary Education. She began her teaching career in Little Rock before moving back to El Dorado in 2003. In addition to serving as an assistant principal, she served as a literacy teacher and an instructional facilitator. She holds post-secondary degrees in Curriculum and Instruction and both Building and District Level Administration. Jessica is excited about the opportunity to lead Magnolia High School and become a part of the Magnolia community.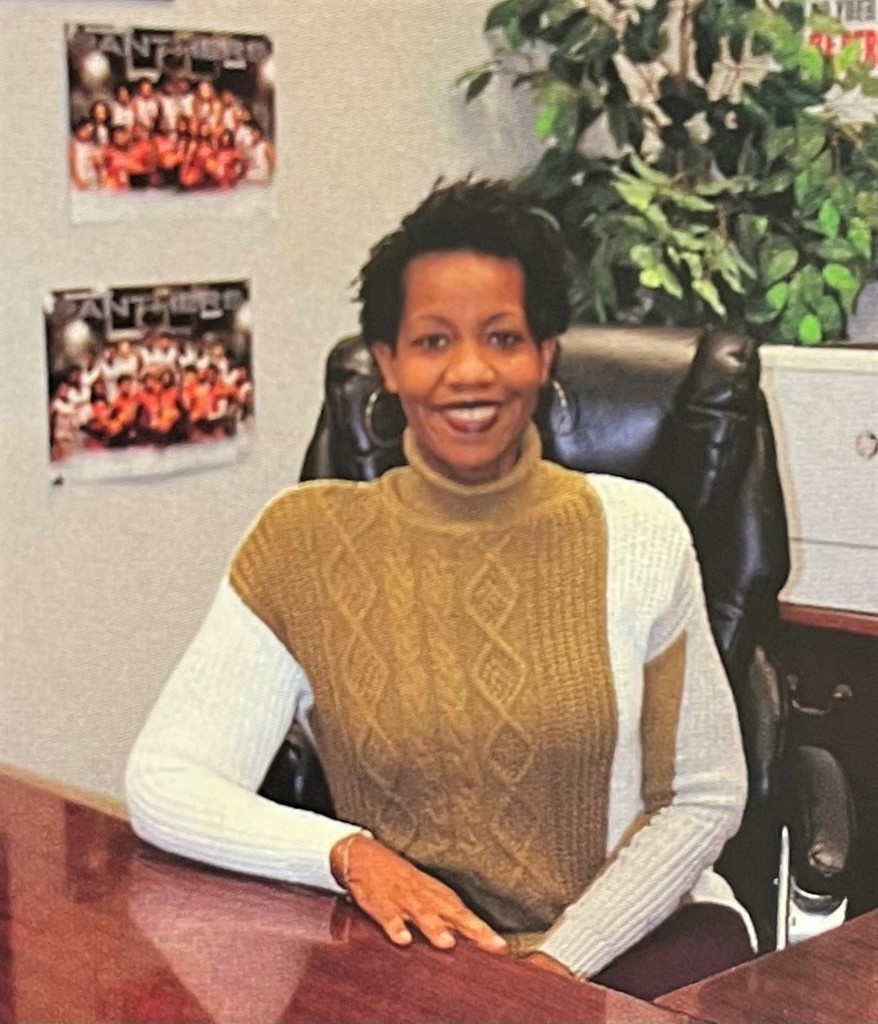 Due to circumstances beyond our control, the Heart bus is not running on Friday 5/27.

STUDENT MEDICATION PICKUP Parents of students with medications stored in the school nurse's office are reminded that those medications should be picked up no later than the last day of the school year, May 27. Any medications left in the nurse's office after May 27 will be disposed of by the school nurse in accordance with current laws and rules.